Love you to death – the classic story of an arranged engagement that starts surprisingly sweet and promising, but then someone just can't leave well enough alone. Eventually we have to admit that what I really wanted all along was a counter height chair. [The only additions are stainless steel, leather, and more time than you would think.]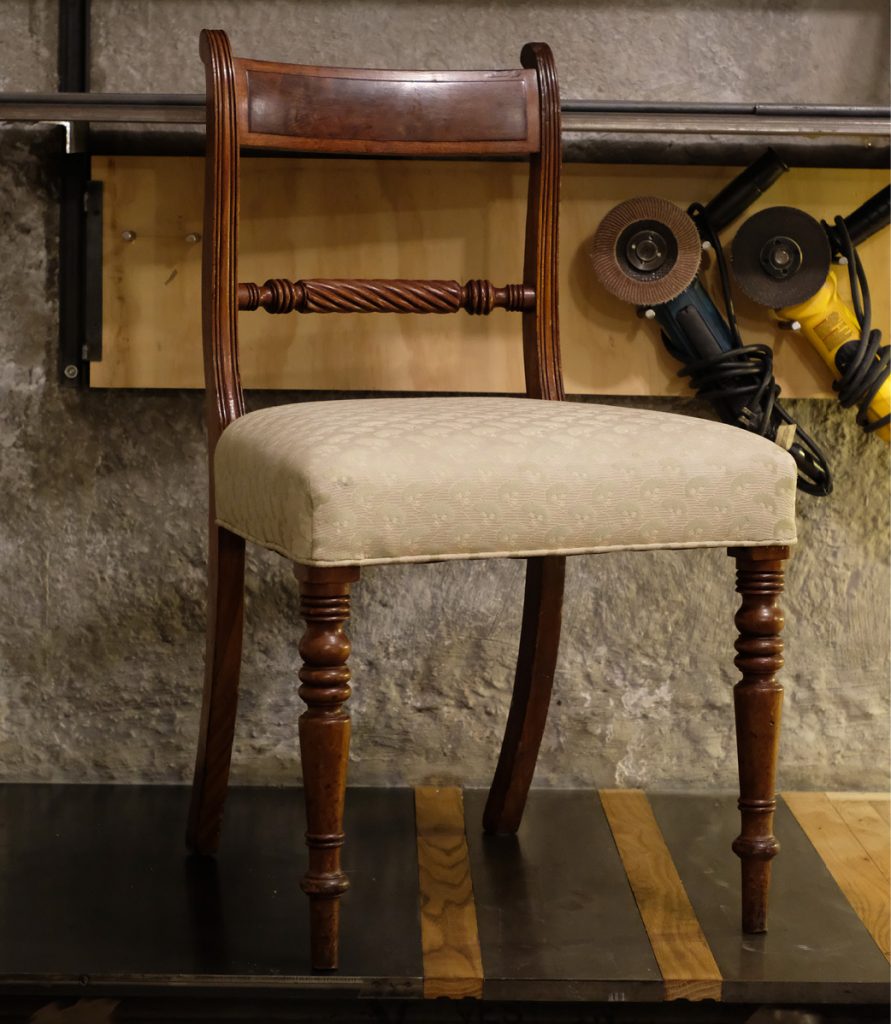 For a good cause I accepted an old chair and was tasked to make it into something new. I picked it apart and put it back together with a few cuts and extensions. In the process I found out that old upholstery was often stuffed with the hair of barnyard animals.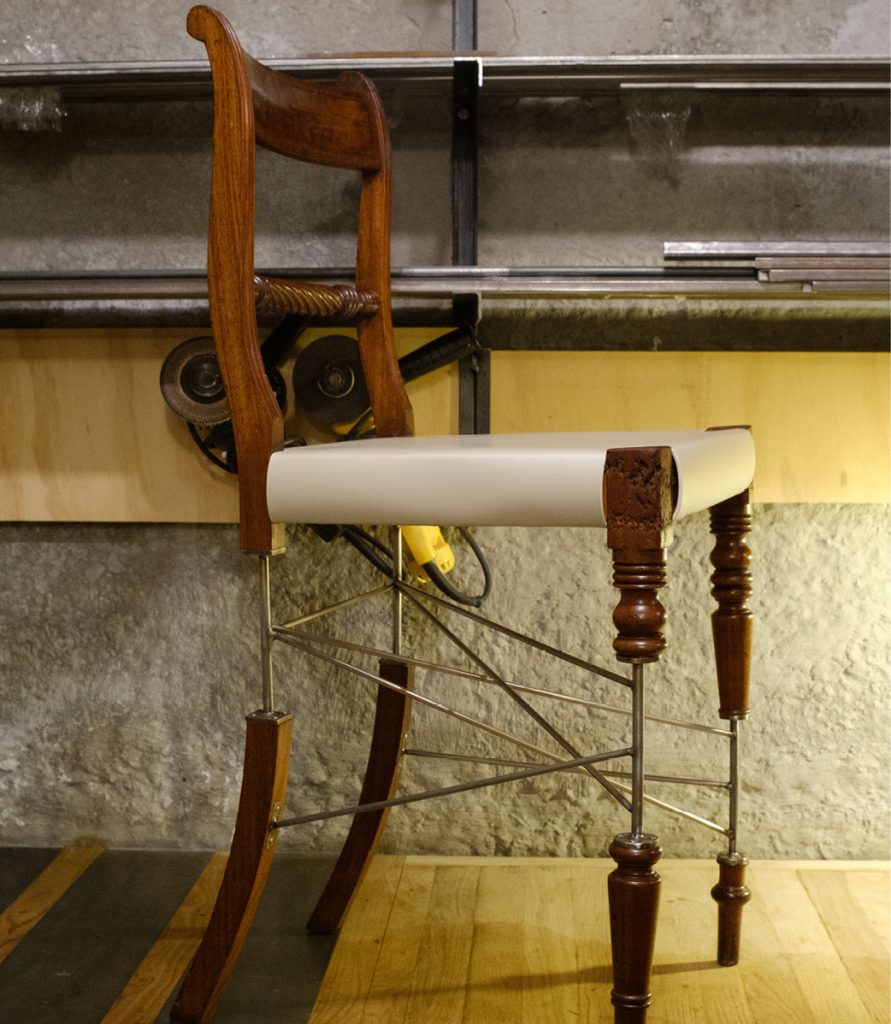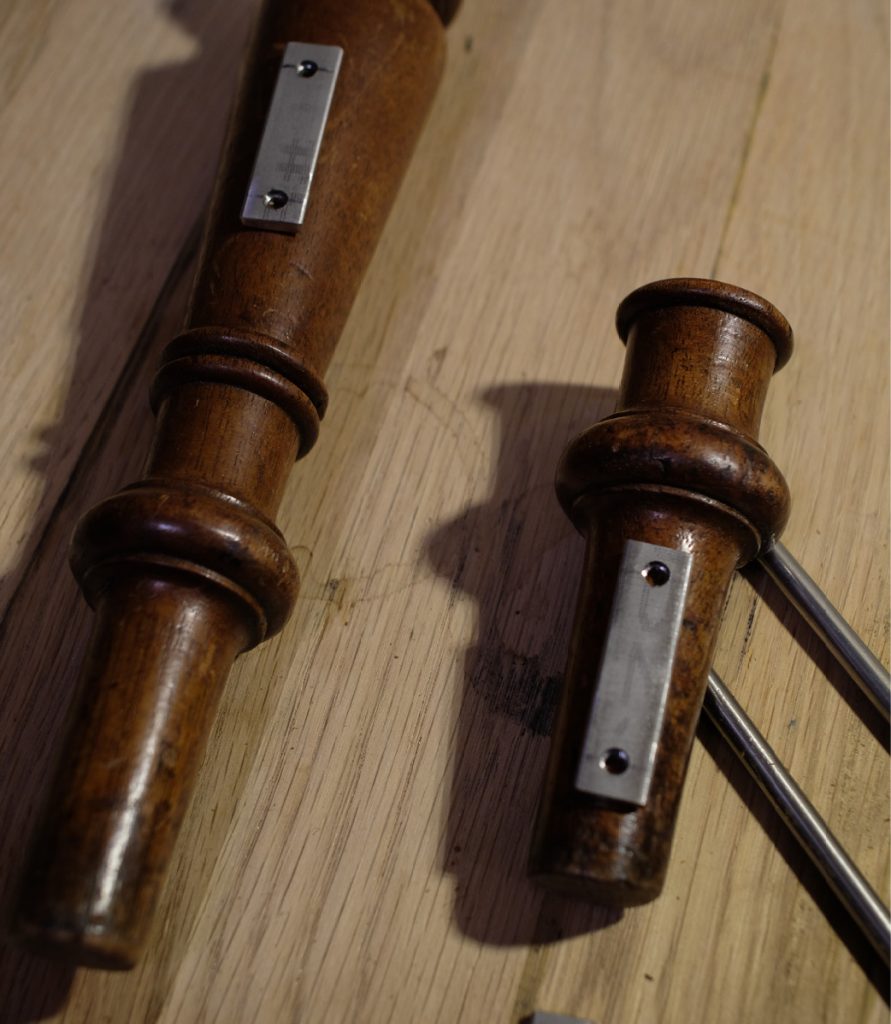 I cut the legs at different heights and created space between the pieces with a lattice of stainless steel rod.